Crowd Sourced Bathymetry Exchange Platform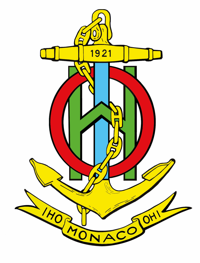 With the help of our fantastic partner, the International Hydrographic Organization, we are currently exploring the possibility for every yacht to become a contributor to the bathymetric data that eventually makes it onto the official maritime charts and maps of the world's seas, oceans and navigable waterways! In essence, we'd like every yacht to be able to become a true survey vessel and study underwater depth in our planet's rivers, seas, oceans and lakes.
Sea ID is proud to be leading the initiative for a mass-available bathymetry survey platform which we call "crowd sourced bathymetry" or CSB for short. Together with, the IHO (International Hydrographic Organization), who can ensure that our data can contribute to improving the worlds nautical charts and maps, we have moved beyond our spring & summer 2014 proofing launch, and are making technology to log, process and display crowd sourced data available to all.
We are continuing to develop our data logging box that collects accurate and reliable data, gathering it daily and assembling it before sending it to the IHO Data Centre for Digital Bathymetry as part of the world environmental geo-database system hosted by the USA in Boulder Colorado. We could not be happier with the response we've received from all parties in this project. From boat owners to operators, crew, data users and everyone in between, you have been fabulous people to work with.
The guidance by IHO's management team (particularly Secretary-General Robert Ward and Assistant Director David Wyatt in Monaco), and Lisa Taylor's and now Jennifer Jencks' team in Colorado - thank you very much to all. For questions and general information (yes, you can contribute with your vessel and yes, we will consider your additional sensor), please contact Andrew Schofield (andrew@sea-id.org), who will provide general information and find a way to partner, or Kenneth Himschoot (kenneth@sea-id.org) who is the technical and operational lead on this project.
---